ONLINERPOL
The growth of internet-enabled social networking sites and messaging services has raised the possibility of wider democratic participation but has also created focal points for expressions of hate and exclusion. ONLINERPOL, the multiyear research project funded by the ERC, takes contemporary landscapes of digital politics in India and the Indian diaspora in Europe as the primary focus, to examine how online media recasts questions of faith and nation, and reshapes political participation.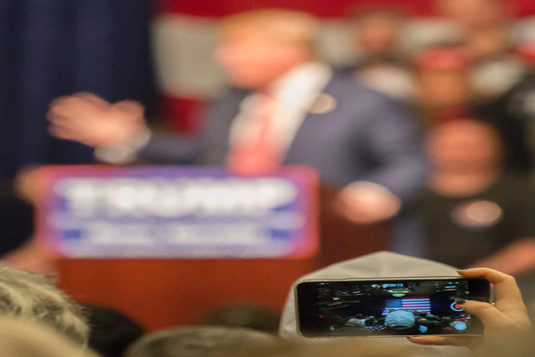 As opposed to understanding new media as discrete channels of communication or an abstract technological context, the project uses the conceptual framework of "interfaces" (Udupa, 2016). This framework foregrounds the profound mediation of Internet media in bringing distinct actors at various levels of authority with differing ideologies and motivations into close confrontation: the nation state, market, the diaspora, homeland publics, and diverse religious communities. Different projects initiated and curated by ONLINERPOL has asked how these interfaces constitute new mediated spaces of collisions and contiguities, which allow political actors within and beyond the national frontiers to negotiate and collaborate in unprecedented ways. Of particular interest are the ways the globally-shared, common sense cultures of digital media meet local worlds of meanings and situated practices.
ONLINERPOL research has highlighted online religious nationalism as a composite expression of divergent aspirations and motivations, with an exclusionary moral discourse that cuts through them. The project is attentive to new online user cultures influenced by gaming, sharing and playfulness, in addition to the traditional tactics of formal politics. These emerging new media practices are important to consider in any study of contemporary formations of religious politics and nationalism.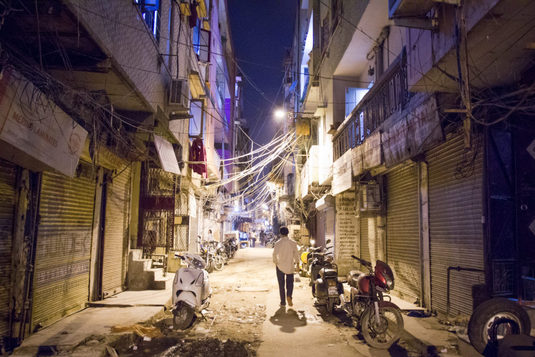 The project has examined the global rise of extreme speech, striking a chord with many international research institutions in countries such as Denmark, the UK, South Africa and the US, that have collaborated with ONLINERPOL. This has resulted in a comparative ethnographic study of online extreme speech, and several edited collections. These publications have shown how online formats such as memes draw strength from local cultural repertoire in ways to energise social approval for various forms of exclusionary extreme speech, including those aimed against immigrants, Muslims and the so-called 'pseudo-liberals' or the 'politically correct.' These online fun cultures have also led online nationalists to develop a sense of deniability.
Podcast Online Gods
The project has a monthly podcast "Online Gods" available on the project website, Spotify, and i-tunes. Online Gods is part theoretical exploration into some of the key concepts in the anthropology of media, and part research into how increased online interaction is changing the public sphere. Taking India and the India diaspora as its focal point, the podcast continues in the great anthropological tradition of bringing the global and the specific into conversation with one another as it analyses what online discussions do to political participation, displays of faith and feelings of national belonging. We are also intrigued as to whether a podcast can produce ethnographic theory. Online Gods is an official podcast collaborator of the American Anthropological Association. This podcast is hosted by Dr Ian M. Cook and Project PI Prof Dr Sahana Udupa.
See: http://www.fordigitaldignity.com/
Team Members
Principal Investigator: Sahana Udupa
Postdoctoral Fellow: Jayana Jain
Humboldt Fellow (independent project): Vita Peacock
Visiting Fellow (independent project): Zeynep Sariaslan
Interactive film editor and designer: Florian Geierstanger
Computer Science Research Assistant: Philip Baader
Research Assistant: Miriam Homer
Research Associate: Leah Nann
Doctoral Candidate (joint supervision): Mariana Arjona Soberon
Doctoral Candidate: Byron Jones
Funding
ONLINERPOL has received funding from the European Research Council Starting Grant (Agreement Number 714285). The project is hosted at the Department of Social and Cultural Anthropology, in cooperation with the Department of Communication and Media Research at LMU Munich.